Drainage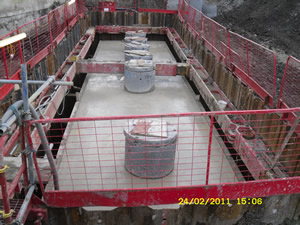 Having worked in the construction and groundworks industry for the last 9 years, we are perfectly placed to provide you with expert drainage installations and upgrades.
Offering quick, reliable and efficient turnarounds on drainage projects including installations of ACO drainage channels, Conder and Klargester petrol interceptors and storm cells, we have got comprehensive drainage services covered.
Our highly skilled and experienced drainage experts have completed many projects over the years and work alongside building companies and prestigious suppliers to ensure that you always receive the very best service.
Our full range of drainage services includes:
Package pumping stations
Storm water attenuation tanks
Rainwater harvesting tanks and systems
Silt and grease traps and separators
Sewage treatment systems
Petrol interceptor installation
Storm cell installation
Connections and replacements to existing systems
ACO channel drainage
Manholes including heavy reinforced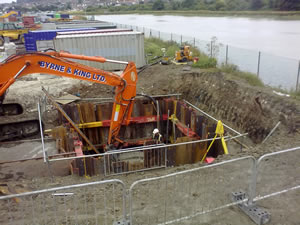 Through our dedication for exceptional customer service, high quality results and professional, customer focused approach we have built up a strong reputation with suppliers and clients. This enables us to hire first class equipment from some of the UK's leading manufacturers of plant machinery, including ACO, Marchalls Water Management and Gatic Slotdrain.
By utilising the latest technologies and the very best equipment we can provide you with the very best service and leave you with an installation or upgrade that will last you for many years to come.
Based just northwest of Swindon, we provide our drainage services for customers across the Home Counties and the South of England, including Swindon, Bristol, Gloucester, Cambridge, London, Newhaven, Helston, Barnstaple, Portsmouth, Bognor Regis, Sussex and along the M4 Corridor.
If you would like any more information about our range of drainage services, please do not hesitate to contact one of our helpful and friendly team. They are always on hand to answer any questions you may have and provide honest and impartial advice.