Flooring And Paving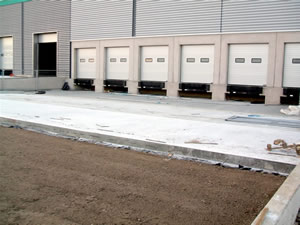 Combining professionalism, dedication to exceptional customer service and hard work with high quality equipment and first class results, Byrne & King can provide the very best in flooring and paving services.
From high quality stone paving, standard kerbing and roadways to flooring slabs and PC Unit installation, we have got flooring and paving perfectly covered. Our experienced and highly skilled team are second to none and we are confident in their ability to provide you with the highest quality installations and results – every time.
Our comprehensive range of flooring and paving services includes:
Slabs
Beam and block installation
PC Unit installation
High quality stone paving
Block paving
Standard, edging, radial and stone kerbing
Architectural kerbing
With a wide range of flooring, paving and kerbing services, we are sure that we will be able to meet your requirements. Having worked in the construction industry for over 17 years, our highly skilled and experienced builders have worked on many flooring and paving projects and specialise in excavation and then installation of pathways, roads, flooring and access routes.
We have worked alongside a variety of commercial clients in this field and our experience, dedication to exceptional customer service and high quality results have built us strong relationships with our clients. Indeed, many of our clients have relied on us to carry out expert roadway, pathway and flooring services at their commercial property.
Utilising the very best equipment and technology advancements, we can carry out all flooring and paving work quickly, effectively and efficiently and all of our work is aimed at minimising the disruption your business suffers.
We provide our flooring and paving services to commercial customers across Wiltshire, the Home Counties and the South East, including Swindon, Bristol, Gloucester, Cambridge, London, Newhaven, Portsmouth, Bognor Regis, Sussex and along the M4 Corridor.
If you would like any more information about our range of flooring, paving and kerbing services, please do not hesitate to contact us.